October Newsletter - Read All About It!
---
---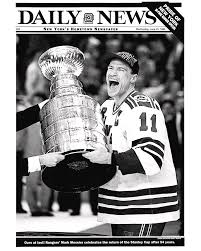 ---
OCTOBER 2022:

Welcome back to our Monthly Newsletter...


Hawks Start the Season Strong!
Let's start off with giving a big round of applause to our U18BB team for the 4th place performance at the Niagara Rapids Fall Classic last weekend. Congratulations ladies!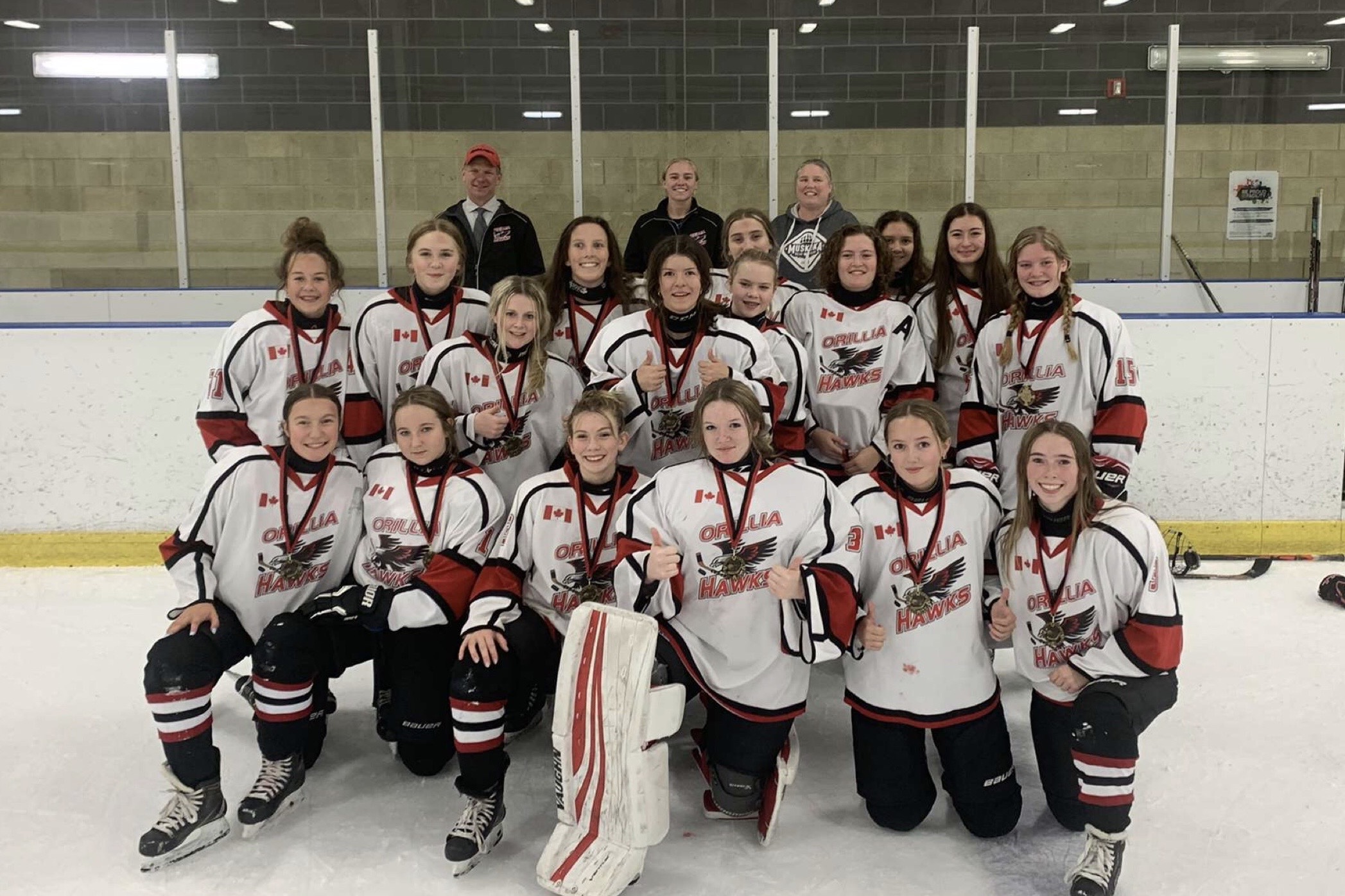 Follow us on Social media to share your team's, or your players' accomplishments!


Instagram: OGHA_HAWKS
Facebook Page: https://www.facebook.com/OrilliaGirlsHockey
Facebook Streaming Page: COMING SOON!
Facebook Q&A Page: COMING SOON!
Picture Day - Say Cheeeeeeese...

DON'T FORGET!
Tomorrow kicks off our first Picture/Gear Day. Make sure you know what time to be there!

October 1st

9:00AM - U11B Team
9:45AM - U15B Team
10:30AM - U15BB Team

11:15AM - U18B Team

**Please Note the U18BB Team will be taking their photos on October 15th


The October 15th Picture Day Schedule is in progress. Keep your eye on social media or connect with your coach for further updates!



Can't be there to check out our gear? Check Out Our Online Apparel Store --> APPAREL!
Player & Goalie Clinics
With our brand new Player & Goalie Clinics we have had an amazing set of registrations! It's fantastic to see our ladies' ambition to develop their skills.
If you haven't registered yet and are looking to see if there's still room, and/or have questions or concerns, please reach out to Pat Hayes, Director of Rep at Rep@orilliagirlshockey.com

So far, we have 60 registrants for our Players Skill Development Clinic and 7 registrants for our Goalie Clinic - We cannot wait to get started!


Goalie Clinic

Running Monday October 3rd, through Monday November 21st (with the exception of October 10th - Thanksgiving, and October 31st - Halloween), this a 6-week goalie clinic, being run by Dan Spence with 360Goaltending.

Ice Time: 4:30pm - 5:50pm (There will be 2 sessions based on age/level)
Location: West Orillia Sports Complex

*This clinic is free to Hawks players - let us know if you're interested!

For further information, check out our news update here: Goalie Clinic Newsletter
Players Clinic
Running Sunday October 2nd, through Sunday November 13th (with the exception of October 9th - Thanksgiving), this is a 6-week player skills development clinic, being run by Brady Leavold, founder of Puck Support and former ECHL/WHL Player.

Ice Time:
9:00AM - 9:50AM - Players 13+ years old
10:00AM - 10:50AM - Players 12 years and Under

Location: Rama MASK Arena

*This clinic is free to Hawks Players - let us know if you're interested!
For further information, check out our news update here: Players Clinic Newsletter
National Day For Truth and Reconciliation
A time to reflect on our Country's past, and our treatment of Indigenous communities, on our journey of healing and betterment.

Today we would like to recognize the many amazing young women that are First Nations within the Hawks Community. These ladies are wonderful ambassadors to teach of us of the past and bring us into the future.

A fantastic example is Patience, an athlete on our U18B team. Patience is an active participant in many community activities including Pow Wows and the Red Dress Project. Thank you for all that you do!

We do not want this important day to pass without acknowledging why it exists in the first place; learning more from survivors, descendants of survivors, and Indigenous educators; and responding by taking action. We hope you will join us.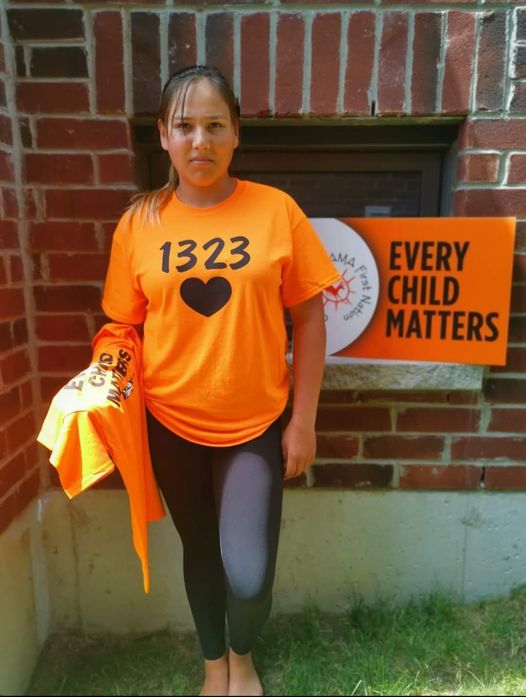 Registrations!

I'm sure you're wondering, what else could we talk about in regards to registration?! But I promise you, we have so many opportunities!!!

The following are opportunities that you can still capitalize on...


1. HOUSE LEAGUE REGISTRATIONS ARE STILL OPEN - Contact Brian Gogarty, Director of House League, for more information - HouseLeague@OrilliaGirlsHockey.com

OR Register Here --> House League Registration
Looking for Prices? Here --> Registration Prices

2. GOALIE CLINIC REGISTRATIONS - LAST CHANCE (open to HL or Rep Goaltenders) - Contact Pat Hayes, Director of Rep, for more information - phayes_14@hotmail.com OR Rep@OrilliaGirlsHockey.com

3. PLAYER DEVELOPMENT CLINIC - LAST CHANCE (open to HL or Rep) - Register by going to RAMP > Select "Register" (left-hand menu)> Clinics - this will be the only clinic listed for our association right now

4. HAWKS ANNUAL TOURNAMENT - Register here --> Tournament Registration

For more Tournament information check out our site --> Tournament Information



Please note...
We are currently working on initiatives to have Women's Hockey promoted and treated, with the same passion and intensity, as our Men's programs are. We understand that the lack of ice time has been a hindrance on all of our teams this season. This has impacted every member in the Hawks community. Our board has been working diligently to allow everyone fair ice time and opportunities. Our circumstances are certainly less than ideal.

Within the coming weeks, the OGHA will be providing further communication regarding our initiatives. With that being said, until then, we are relying on our community to come together and push these young ladies to succeed, and the best way to do that is with a positive attitude.

Should you have any questions or concerns, as always, our board is happy to have a conversation or lend a hand.


Respect All, Fear None

Orillia Girls Hockey Association